After a 25 year relationship line producing with one of the most in-demand directors in global advertising, Flying Fish is now representing Fredrik Bond for work across New Zealand and Australia.
Bond is a creative and passionate filmmaker with a highly original vision. His body of work defies easy categorization, as you get lost in his empathetic, character-driven films and find yourself moved by an emotional experience that is incredibly human.
Bond believes the strongest spots are the result of a close collaboration with the agency, the client, and his team. We are thrilled to now be offering his unique style to clients and agencies across Australasia for the first time, among his highly skilled ability to direct remotely in this new age we are living in.
Bond has helmed iconic, memorable spots for Adidas, Miller, VW, Stella Artois, Heineken, Budweiser, Apple and iconic Levi's (with Nick Worthington), to name a few. The industry accolades have followed, including top prizes at the Clios, Cannes Lions, AICP, Addys, D&AD, One Show honors and an Emmy nomination.
Adding to his list of achievements this year, Bond directed several remote projects Flying Fish had the pleasure of producing here in New Zealand.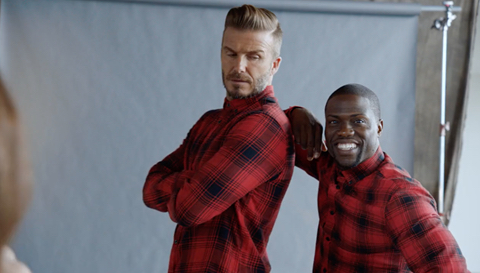 'Live United' for United Way and Truist saw Bond directing from his home directors chair in Venice Beach, LA, while agency Strawberry Frog called in from NYC and all cast and crew were located in Auckland. More recently, 'Truist Lights', directing remotely from Soho House Berlin with agency in NYC.
With current border restrictions and limited travel, Flying Fish has adapted to this new world utilising the incredible technologies that enable remote shooting. Overseeing Bond's success thus far, Flying Fish is more than confident to be representing him for remote work in the Antipodes.
Swedish born and Kiwi at heart, Bond usually splits his time between Europe and LA. Now, he is able to direct projects closer to home, wherever that may be.
Please contact: James Moore: james.moore@flyingfish.co.nz and Samantha Attenborough: sam.attenborough@flyingfish.co.nz.