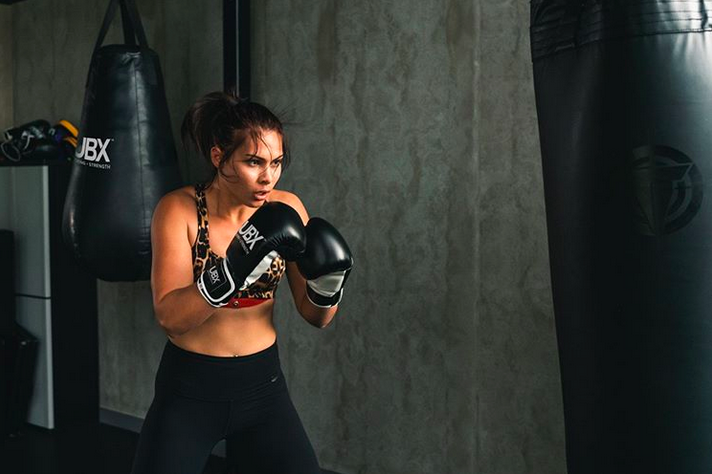 UBX Training has appointed indie agency Digital Citizens to be a local voice for the launch of its brand as it launches UBX (pronounced 'You-Box') in NZ, this September.
Says a spokesperson from UBX Training: "We are excited to be working with Jodie Bennett and her team due to their extensive experience in the fitness industry, and their shared vision to amplify our brand on a deeper level than just fitness."
Known as 12RND (yip, pronounced 'Twelve-Round') in Australia, the UBX brand is the trademarked global brand. With a goal to become the world's largest boxing training provider, UBX have their competitors 'on the ropes'. Launched in 2016, the franchise chain of clubs has grown quickly, with over 80 clubs now in operation, with a new club opening every other week.
This year, UBX will launch in the US, UK, Singapore and NZ, with the first club due to open in Mount Maunganui this September.
Danny Green, four-time world boxing champion, shareholder of the business, is involved in promoting the brand on an international platform, while the workouts are backed by scientific research and development.
Designed to mimic a 12-round championship fight in a ring, it's a workout experience with a twist. It's like training like a fighter, without ever having to get hit, and there are no fixed class times. Instead, members join in a round as they arrive, and enjoy a workout that changes every day.
With a performance coach in attendance at all times, members enjoy a safe, challenging workout that fits with their fitness level and timetable. They also get the support similar to a personal training session, where coaches can monitor member progress and increase the intensity of workouts to suit their level of fitness and conditioning.
The UBX launch is set to disrupt the fitness industry, which sits just fine with them.
Says Edrianne Javier, head of marketing and PR, 12RND Fitness & UBX Training: "We endeavour to change lives and connect with people through cultivating a community of 'fighters' who fight for more than how they look, but also how they feel, and how they can inspire others to feel. We aren't in this for the shorthaul, we're not a fad, and we prioritise performance ahead of aesthetic. Like any good boxing gym – our doors are welcome to everyone."
Registrations will open early August, follow UBX NZ on Facebook or Instagram for more information, or visit www.ubxtraining.co.nz for more.