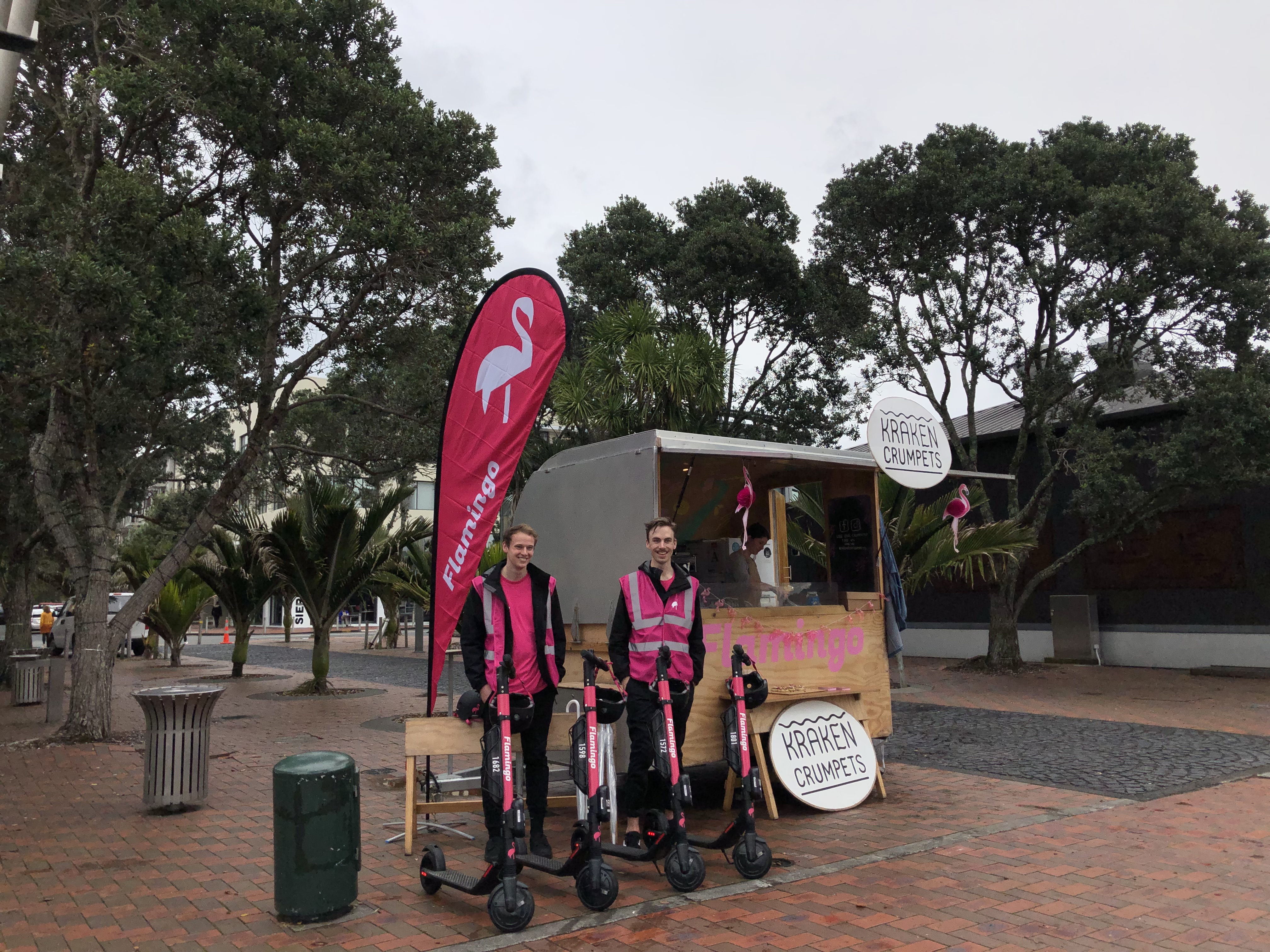 Aucklanders were tickled pink yesterday by a brand activation from Flamingo, the city's newest dockless electric scooter-share service, spearheaded by the Auckland office of Thrive PR + Communications.
The Kiwi-owned scooter company decked out the famous Kraken Crumpet food truck with Flamingo branding and then travelled around four CBD locations, handing out specially created Flamingo-pink raspberry mascarpone crumpets to Aucklanders who downloaded the Flamingo app.
Flamingo's 21-year-old co-founders, Nick Hyland and Jacksen Love, were on hand to dish out crumpets and demonstrate rider safety on the Flamingo e-scooters that followed the food truck around. Safety is a major focus for Flamingo, who offer unique features such as an in-app safety tutorial and free helmets for all users.
Thrive PR + Communications have led all the media relations and PR activity for Flamingo since before their launch.
Flamingo launched in Wellington, Nick and Jacksen's hometown, in June and will roll out a scooter fleet in Christchurch later this year. It will be the only NZ-owned and operated e-scooter company in NZ's three largest cities, and the only operator with a presence in all three markets. With a $1 base fare, then a 30c-per-minute-of-use fee, Flamingo is also the most affordable e-scooter share service in Auckland. They're offering all Auckland riders free unlocks for this month, in celebration of the launch.