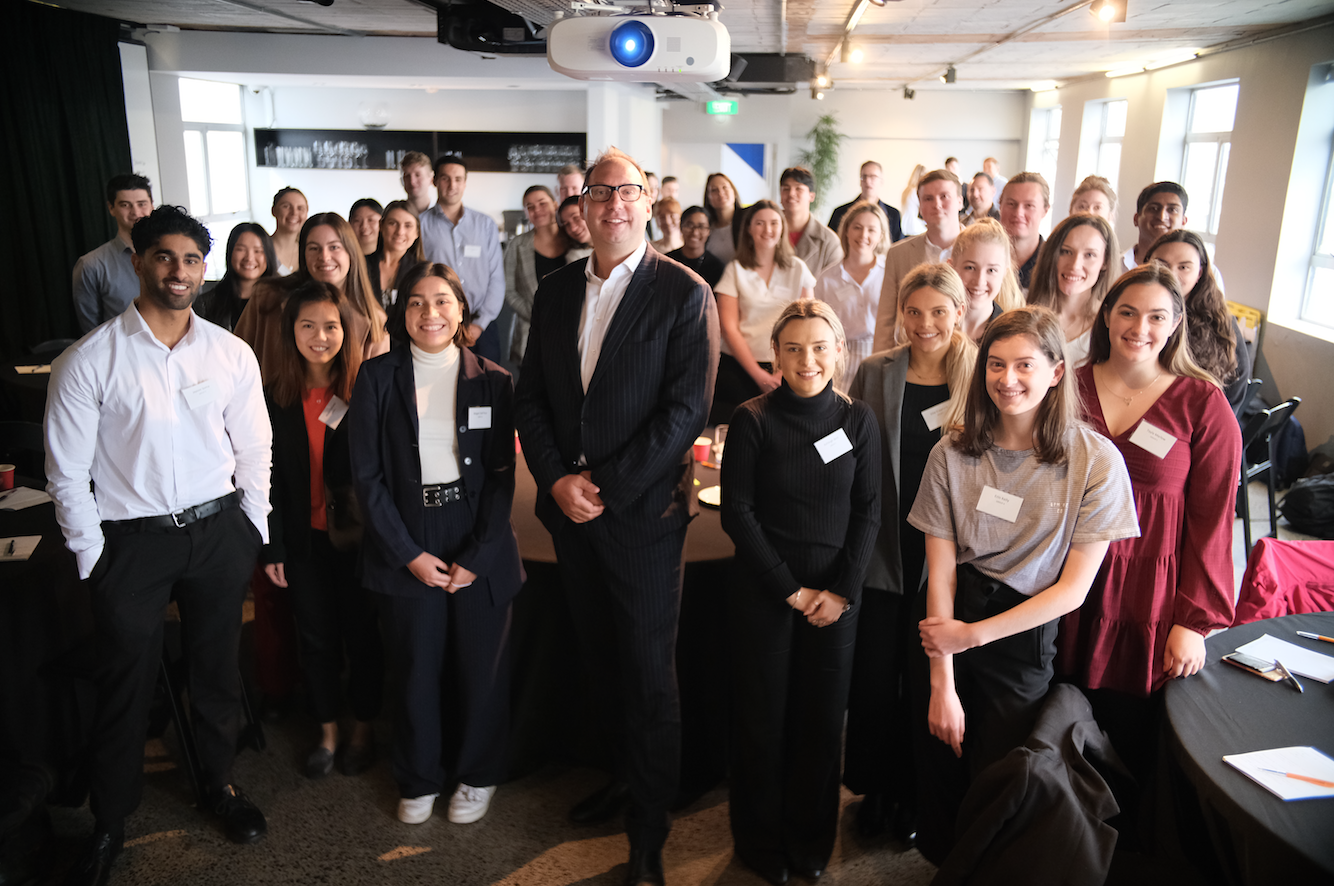 Graduates have ranked the Clemenger Group as the most sought-after place to work in New Zealand's media and communications sector.
The accolade came from a survey conducted for website GradNewZealand, which aimed to identify the employers most desired by Kiwi university students and graduates.
Says Jim Gall (centre), CEO, Clemenger Group New Zealand: "We're thrilled at the recognition as we're working hard to ensure our agencies are places where outstanding young people want to start their working life.
"We're operating in a world where talent is getting harder to attract, at a time when New Zealand organisations need intelligent creativity more than ever. As a business, we decided that we could, and should do, more to create opportunities to enter the advertising and associated marketing services industries. We've set ourselves clear goals to find and train the next generation of creative minds.
"We want to attract the best people to our industry and are working more closely with universities to ensure graduates are better prepared for our changing world."
Clemenger Group New Zealand's new graduate programme launched in 2019. It aims to provide ambitious young talent with invaluable industry skills and experience.
Recent research has found that upcoming generations are more in tune with their employment wants and needs. They tend to seek out a workplace that aligns with what they believe in.
A recent study into New Zealand's millennials (Shapers Survey, conducted by The Purpose Business) found that 59% would choose to work for a company that had a strong purpose and values, over a higher salary.
Gall adds that agencies across the Clemenger Group are driven by strong visions and are grounded in ethics: "With our graduate programme, we want to inspire and excite those starting out about a career in advertising and marketing, showing how their work shapes popular culture and, at its best, can lead to positive behaviour change.
"I would particularly like to acknowledge the work that Margot Chandler (talent development director), Josh Watson (Clemenger Group Youth Council chair) and Jade Baxter-West (Graduate Programme project manager) have put in to achieve this outstanding result. But this is just the beginning, and our ambition should be to lead all sectors in New Zealand, not just media and comms. There is a way to go."
Graduates looking to inquire or register for Clemenger Group New Zealand's 2021 programme can follow this link: https://gradnewzealand.nz/graduate-employers/clemenger-group