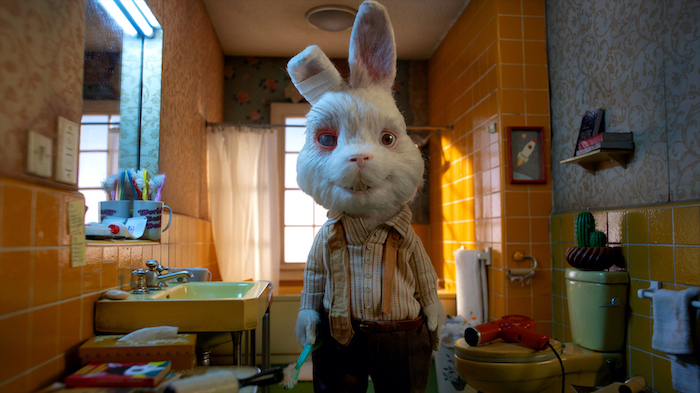 Collider is thrilled to announce that Australian-based, American filmmaker Spencer Susser has joined its roster for commercial representation.
Susser is an internationally acclaimed director, producer, editor and writer whose career spans feature films, short films, commercials and music videos.
His most recent work 'Save Ralph' went viral with millions of views for the Humane Society International. Voiced by Taika Waititi, Ricky Gervais, Zac Efron and Olivia Munn, 'Save Ralph' is a mockumentary that takes a comedic but heartbreaking look at the life of a rabbit working as an animal tester. It explores immensely important themes and is beautifully crafted with incredibly nuanced and moving performances.
Spencer made his feature film debut at Sundance with critically acclaimed 'Hesher' starring Natalie Portman, Joseph Gordon-Levitt & Rainn Wilson and which he directed, co-wrote, produced and edited. Susser's other career collaborators include George Lucas, Roman Coppola, David LaChapelle, Taika Waititi and Mia Wasikowska and he is the only American member of the Australian film collective Blue-Tongue Films.
Susser is an award-winning director of commercials and music videos. His commercial resume includes clients such as Nike, Apple, Johnnie Walker, Harley-Davidson, Kelloggs, Puma, Modelo Especial, ESPN, Nintendo and music videos created for Lana Del Rey and Panic! At The Disco.
Says Rachel Ford-Davies, managing partner and executive producer at Collider: "I am excited to include a talent as multi-faceted as Spencer to the roster. His approach surpasses genre; it can be emotive, cinematic, funny and incredibly technical and is always unique and memorable. I can't wait to see what he does with us here.
"I've always been a huge fan of Collider so am thrilled to call them home in Australia and NZ. I'm constantly inspired by the creative sensibility here, there's a lot of brave and boundary pushing work and it feels like anything can be accomplished."
Click here to view Spencer's work.
For all enquires:
Renae Begent – renae@collider.com.au
Karen Bryson – karen@collider.com.au
Olivia Hantken – olivia@collider.com.au